by
Leto
on Nov 24, 2019 at 01:12 PM
Event mainly took place in this area: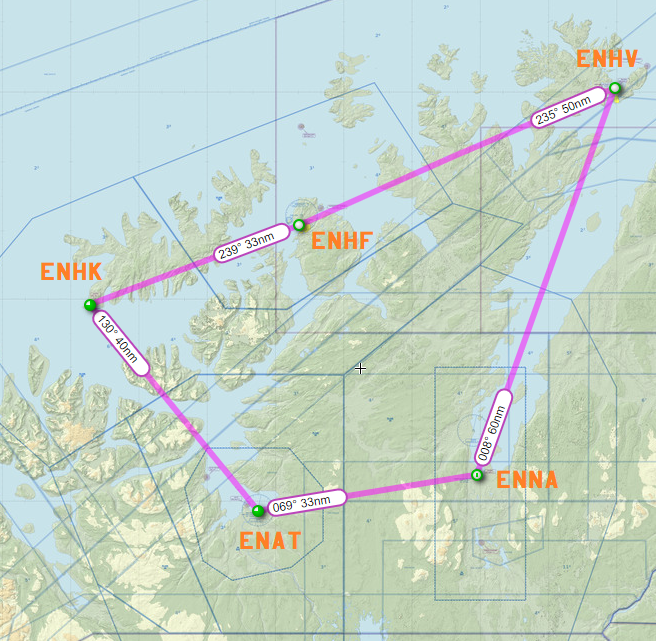 Read the event
briefing
here:
Link
This event served as a prototype of a new mechanism:
The HUNTER
.
HUNTER is a amazing python driven asset manager made by HB-VANO. It simulates our regular assets but instead of putting up 1 asset per client, it can put up 30+ assets.
In the event in stage 1, HB-VANO had programmed it to spawn 50 OPFOR assets; various depots, moving helicopters, sailing frigates, trucks, inactive SAMs and inactive GCI radar stations.
We had varied
feedback
from the event: from "it was messy", "we could not find our targets", "overwhelming" to "awesome" and "more realistic with that many assets".
Some
technical issues
plagued especially the start of the event; HUNTER did not register hits and had to be respawned. F-16 HUD froze, and a fix had to be applied. And in general pilots had trouble managing that amount of targets with their radar/rwr. Also none of the GCI worked, I suspect it was due to having 10 GCI spawned.
Inbetween HUNTERs assets, there were placed some active SAMs and missile-frigates. Also especially at start of event, a bunch of Automats was flying as Mig-29. However soon after event start HB-VANO and Kokos who were both flying for OPFOR proved so capable of holding the enemy at bay that Automats were not really needed. Automats except from start were playing only a minor role (despite having used 4 hours making routes for them).
Partipants:
OPFOR:
HB-VANO
Kokos
Leto
BLUFOR:
Rebel84
Rudolf
Texaco
Venom
5H1N0B1
Halo-2
Interce
Raf1
Wolf
We had to change the event story along the event in comparison to what was planned especially in regards to stage 2, which was quickly abandoned in favor of ending with an airbattle.
I personally enjoyed the event. It lasted 5½ hours.
And thanks to HB-VANO and Kokos for good company.